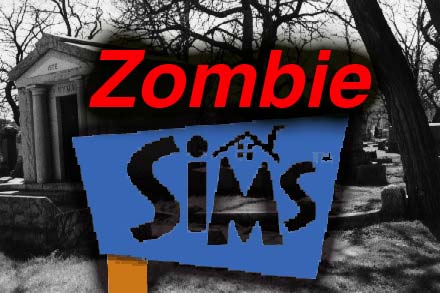 gratefull
Welcome to Zombie Sims!!!
Hi there, and welcome to the cemetery. I'm Wierd Bob the grounds keeper. I keep those lousy dead sims down in the ground. They are always crawling up to execute some unfinished business. A few have escaped , and you'll find them there in the Zombies button below. Of course they can be dangerous. They might attack or kill some of your sims, and they will frighten off the family. Please don't think us cold for foisting them off on you. We just don't want em, it's the smell!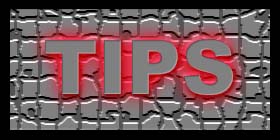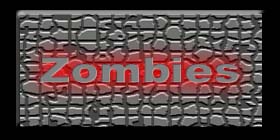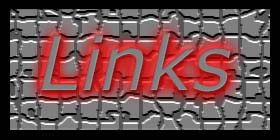 ITEMS - NOT YET , BUT SOME DAY...
NEWS
5-27-99
Had to do an update. I'm sick as hell and not going to get enough sleep to work tomorow but hey, this is something good. In the new section there is a skeleton skin that is very very cool. It has a new model. You have to check it out.
5-4-2000
My computer died for a while so I was restricted from updating. However , I have added 3 new skins. These new ones were submitted to me and all look great. I've created 3 new ones , however the graphics for adding them to the site aren't done yet so it will be a bit before I put them up. Also, I will be updating the site with tips on how to use Simshow. For now, check out www.thesims.com . They have a message board for registered users where you can ask questions and read information which may help those of you with questions.
The most common question I get is, how do I use these. Here is a trimmed down answer.
To use these skins do the following.
1. Get Simshow from Maxis.
2. Unzip the skin into the textures directory.
3. Run Simshow and select the textures you want to import. Remember, you may want to turn off filters if you can't find them.
4. Click on import.
5. Your texture is in the game.
All questions like, how do I unzip and do other standard windows things can be directed to this brick wall.

3-9-2000
Well , it looks like we've had a few visitors. So I guess I'll have to spruce the place up a bit. Clean the walls, cut the grass, and get those damn corpses back into the ground!
I got a e-mail from a guy who has a page with skins of super heroes. Here's a link to it.
http://www.anzwers.net/free/suprchrs/

He has some great skins, and who wouldn't want the super friends cavorting around. I love his Joker skin, it's delisous.
2-11-2000
Ah , it looks like we're open. I'm still getting the hang of editing the sims, and hopefully I will get better with time. The tips section is rather sparse, I'll be putting in a larger essay tomorrow. If anyone has any gruesome skins they'd like to share, I will put them up here. Even if they aren't specifically zombies, I like disgusting things. :)
Finished the pics for each zombie. Some of them look pretty sad. It's just as well, since they are DEAD! Heheheh, now you know what I need? I need a dead BABY! Zombies can have kids right? Oh, did buttons for the links. They also look pretty sad, but I need to get this done!
2-9-2000
First day working on the site. I have made images and a banner for the page. What I hope to have here is a page dedicated to zombies in The Sims!
Maybe a message board, just for the hell of it. I have maybe 6 total zombies done so far.